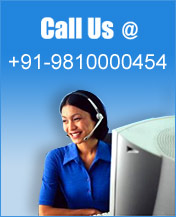 Vijaya Bank is one of the reputed banks that offer educational loans in India. The main objective of the bank is to provide top quality financial services to its customers.
Eligibility
Student should be an Indian National and should have secured admission to the relevant Professional/ Technical courses in India or Abroad through Entrance Test/ Merit Based Selection process. However there is no age restriction for the applicant.
Courses Eligible
Studies Abroad
Graduation: For job oriented professional / technical courses offered by the reputed university.
Post graduation: MCA, MBA, MS, etc.
Courses conducted by CIMA-London, CPA in USA, etc.
Pilot Training Programme offered by recognized institutions abroad approved by competent authority in that country. Example in USA the Federal Aviation Administration, Government of USA.
Studies in India
Vijaya Bank education loan is granted to students willing to pursue full time courses (graduation, post graduation, professional courses, doctorate, computer certificate courses affiliated to university or approved by Department of Electronics), courses offered by foreign universities and part time evening courses.
Various programs conducted by prestigious institutions like IISc, NIFT, IIT, XLRI and IIM
Professional courses conducted by the ICFAI National College.
Various courses like CFA, ICWA, CA and others.
Programs related to pilot training.
Courses conducted by M/s. Frankfinn Institute of Air Hostess.
Maximum Amount of Loan
Studies Abroad : Maximum Rs. 20.00 Lac.
Studies in India : Maximum Rs. 10.00 Lac
Expenses Covered by the Loan
Fee payable to college/ school/ hostel.
Examination/ Library/ Laboratory fee.
Purchase of books/ equipments/ instruments/ uniforms.
Caution deposit/ building fund/ refundable deposit supported by Institution bills/ receipts.
Travel expenses/ passage money for studies abroad.
Purchase of computers – essential for completion of the course.
Any other expense required to complete the course – like study tours, project work, thesis etc.
Issuance of DD favouring CET Cell
Fee payable to the Institution/hostel/examination fee, cost of books, travel expenses for studies abroad, purchase of computer, etc.
Security
Vijaya Bank also charges various kinds of security for issuing education loans.
Loan above Rs.4 lacs to Rs.7.50 lacs -Guarantee of third part (both India and abroad)
Loan above Rs. 7.50 lacs to Rs.10 lacs(India) and Rs.15 lacs (Abroad)-collateral security.
Rs. 15 lacs to Rs.20 lacs (Abroad)- collateral security and guarantee of third party.
Rate of Interest
BPLR - 1.25 % p.a. Floating
Simple interest basis during study & repayment holiday period (upto one year after completion of the course or six months after securing a job, whichever is earlier)
Concession for Girl Students : Our Bank has extended a 0.50 % interest concession to Girl Students
Repayment
Abroad -
Five to seven years is the time stated for loans up to Rs.15 lacs. Candidates taking loans above Rs.15 lacs should pay back the sum within a time of five to ten years.
India -
A loan amount up to Rs.7.5 lacs needs to be paid back within a period of five to seven years. Five to ten years is the time stated for loans above Rs.7.5 lacs.