Success @ Access
If you're applying for an Undergrad program, you'll probably have to Essay & Recommendation.
During admission process, you need to essays and recco. Recommendations and essays are necessary.
SAT Essays
The university wants to hear your logics, thinking & views on different topics. Which can be related to you? The essay should be reflection of your thought, full of concrete details & in a natural style. Your personal essay is the best way for university to learn about you as an individual and to evaluate your academic performance with in an appropriate context. They demonstrate your ability to write clearly and concisely on a selected topic. Your essays, consider reflecting on challenges you've overcome, your family or cultural heritage, your academic or co-curricular achievements, or specific moments that have helped to define your character. There are no "correct" answers to these questions. The Essay consists :
Fluency
Logic
Grammar
Mechanics
Clarity
Creativity
Organization
Examples
SAT Recommendation Letter
A good letter of recommendation from a high school teacher can help undergraduate students get admitted to Undergrad program or teachers so that they may better understand applicants.
The recommendation letter consists :
Focus on applicant (student's abilities, character, and person)
Description of the applicants record
Your strengths, accomplishments and potential
Better knows who you are(Personal Characteristics)
your intellectual abilities
Work Habits
Knowledge of field
Resourcefulness And initiative
Adoptability to New situations
Potential for contribution in field
SAT Common Application Details
Common Application is a not-for-profit membership organization that, since its founding over 35 years ago, has been committed to providing reliable services that promote equity, access, and integrity in the college application process. We serve students, member institutions, and secondary schools by providing applications that students and school officials may submit to any of our nearly 500 members. Membership is open to colleges and universities that promote access by evaluating students using a holistic selection process.
The 2013-14 Common App are available from August 1st
Member of Common Application :
Carnegie Mellon University
Cornell University
Stanford University
Caltech (California Institute of Technology)
Georgia Institute of Technology & many more..
SAT UCAS Details
With over 300 course providers and around 100,000 courses across the UK, we're here to help you get into higher education.
First we have advice to help you decide what to study.
Then you can apply through ucas.com for a huge range of courses, and we have info on student finance and preparing for your studies as well.
SAT Testimonial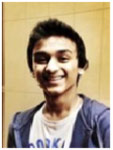 Hi,
Your efforts and expert guidance helped me get admit to one of the top 5 engineering colleges in US- Georgia Tech University. You were instrumental in selecting the correct list of universities for me and then preparing each application meticulously. It was a wonderful experience and I would refer all my friends and family to take your services in future as well.
Regards,
Amit Aggarwal, Georgia Tech University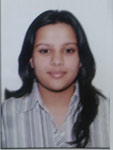 Hi,
The SAT application work is very cumbersome and I realized this when I was applying to various colleges in US. Thanks to Access, I would not have been able to do such a splendid job all by myself. I am very happy with CMU and am looking forward to going there. I will be the first girl child of my family who would go abroad for higher studies. Thank you Access for making my dream come true!
Regards,
Monica Gupta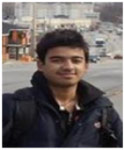 Hi,
I am extremely happy at Purdue and enjoy my classes here thoroughly. I am thankful to Access who helped me reach this point. The entire process of the application was quite lengthy and involved lot of work. But the team at Access made the process seem very simple and straight forward. Though I was in Bangalore during the application process, I never had to come in person or the distance never posed any problems. I once again appreciate the efforts and am happy that I took your services.
Regards,
Neeraj, Purdue University