The Indian School of Business (ISB) is situated at two places in India- Mohali and Hyderabad; and it was established for meeting the need of a world class business school in Asia. The School creates business leaders with the help of its innovative programmes, outstanding faculty and thought leadership. The School offers an MBA-equivalent Post Graduate Programme and a doctoral-equivalent Fellow Programme in Management. It also offers short duration and part-time executive education programmes for both middle and senior management.
ISB Checklist
Built profile to suit ISB
Round 1 :
  15, Oct; 2015
Round 2 :
  15, Jan; 2016
For International Students :
 Rolling until 15th January, 2015
Program Duration :
 12 months.
Application Components:
Application Fee :
  INR. 5000, Non-refundable. *Inclusive of the Government of India service tax.
GMAT 0r GRE :
 Required
TOEFL or IELTS :
 Only if language of instruction for undergraduate studies was not English.
Letters of recommendation :
  One professional evaluation is required and this has to submitted in the ISB format by the recommenders within the application deadline you have chosen to apply for.
Essays
Essay Questions for Class of 2016-17
Essay 1#:-  If we were to admit just one more student, make a compelling argument as to why that student should be you by describing an (only one) achievement in your personal / professional life that you are most proud of. What did you do that sets you apart from others? What did you learn? (400 words max)
Essay 2#:-  Describe a (only one) defining moment in your personal / professional life when you had to make a risky decision, and explain what you did, why and the outcome? (300 words max)

Or

Describe a (only one) situation in your personal / professional life when you had to interact with people from diverse backgrounds. How did it affect you and what did you learn? (300 words max)
Essay 3#:-  What are your post ISB career plans and how will your past experiences and the Post Graduate Programme in Management (PGP) contribute to taking you there? (300 words max)
Essay 4#:-  Please provide additional information, if any, which will significantly affect the consideration of your application to the ISB. (300 words max)
Note: It is not necessary to write this essay. Please use this space only if there is something really significant that you would like us to know. (200 words max)
Sample essays of previously asked questions in ISB
Essay – 1#:- Innovation or doing things differently it is said is a key to future success. Could substantiate or negate this idea based on your experience. Please provide examples from your own experience - either examples of your own innovation or examples of others whom you have worked with. (300 words max)

As a metallurgical engineer, with a passion for bringing in procedural improvements, I can say with honesty that innovation is a way of life for me. I have always considered 'green' viability and environmental impact as vital as natural materials and minerals and metals are nature's gift to entire communities. Helping to improve processes leading to less wastage, more output and efficiency and a decreased carbon footprint are three determinants that have guided my professional endeavors from the start.

The Pre hardening project that was the most challenging project ever undertaken by my company xxx India is an example. The project required me to create a stabilizer bar of a certain shape, hardness and strength which is a suspension component for vehicles. The old process had a huge bottleneck-'correction' step that the management wanted to eliminate as it required expensive and trained labor. Many teams in the past had unsuccessfully tried out many techniques, by replacing bar material, process parameters, different steps in the process, fixturing methods etc but nothing worked.

I came with the new idea of putting in a minor process of stress relieving and initiated it. It took 1.5 years to perfect and had to I travel to the company headquarters in xxx. I finally succeeded and eliminated the bottleneck. Overcoming the fears, lack of confidence of the senior members of my team was a major challenge.

Relying on my technical expertise and innovative mindset, I approached the project with a fresh outlook and open mind and incorporated a cheaper but necessary minor process that is 99% automatic. I eliminated the manual involvement and dependence on labor and the new" bending i.e. post hardening bending is a lot more sensitive than before. I worked in coordination with other departments and ultimately lead a change that has shaved the cost overruns substantially and also been a major procedural improvement for the company.

Essay – 2#:- Applying to and enrolling in a Business School is an important career decision. look at your career to date, the choices you have made, the key influences behind those choices, your goals for the future and how you expect to benefit from the ISB experience in achieving your goals. (300 words max)

My ambitions are grounded in reality and based on my experiences in a wide spectrum of roles and technical phases. In the 2.6 years that I have spent at xxx I have gathered a insightful knowledge of processes and consistently bagged the 'best projects' awards for my path breaking new innovations.

Looking ahead, I would like to strengthen further on the strong base I have industriously built up and widen my domain and sectoral exposure. I aim to work as a consultant as this role shall enable me to align with various companies, projects and fields and provide the challenge, learning, global exposure and constant invigoration and action that I avidly desire.

A man of action and high spirit who is always seeking the next pinnacle, my long term career vision is set. I eventually have my sights focused on entrepreneurship. After gaining widespread experience of different facets of business, I will invest my learning in my own enterprise. ISB is a critical stop on the journey to this destination as I will find the skills, network and support these that shall power my career flight.

My year long sojourn will provide a tremendous learning opportunity with accelerated and immense learning. I will be able to give a tangible shape to my career aspirations after understanding the nuances, various requirements and potentials of economic models and enterprises at ISB.

ISB's strong curriculum, networking opportunities through exclusive access to influential business leaders and incisive academic milieu will give me a definitive edge and strong foundation in business fundamentals. The Wadhwani Centre for Entrepreneurship, many conferences, student led activities and seminars will provide much needed exposure. Leadership initiatives will teach me how to make the most of my limited resources and also provide me with invaluable network with the best in the business in India and abroad.

Essay – 3#:- One of the following: - (200 words max)
B) An instance when you went out of the ordinary to achieve something significant, but in hind sight feel you could have done better.

I hold integrity and personal morality in the highest esteem and the time I went beyond the ordinary was when I adhered to this value and pursued it to closure. This was during the Raw material supplier change. The old supplier shared a good relationship with middle management but compromised quality standards and charged a higher price than the market norms. I put my foot down against this practice and in meetings, had to encounter the strongest resistance from my seniors. I was given many warnings and was pressurized by allurements but I stood firm.

After I rejected material on accounts of bad quality, I faced many problems. I brought in a new party that supplied much better material at lower prices. Eventually, my entire management and colleagues acknowledged that I was right and this project was awarded as the ............................

On hindsight, I feel I could have resolved the issue in more amicable and smooth manner. I had to strongly resist the corrupt practices, but I could have done it in a manner that would not have created bad blood amongst my colleagues. Though my actions were prompted by good intentions and this was recognized on an organizational level, I could have used my persuasion and conflict management skills in a better way.

Essay – 4#:- (Optional) Please provide additional information, if any, that will significantly affect consideration of your application to the ISB. (200 words max)

One never realizes the significance of something in one's life until it is taken away. Living in the vicinity of IIT, xxx all my life, I always took it for granted that one day I would form a part of the elite group that graduates from that illustrious alma mater. It was only after my failure to qualify for the IIT in my first attempt that I realized how much I wanted to get in.

I prepared for my second shot like a man possessed. I realized the power of positive visualization when the result screenshot came even in my dreams. My burning desire to get through kept me going and I secured the coveted seat. This year changed me for life. I emerged as a much stronger individual who realized that one has to give one's very best shot if one is to succeed in life.

Now, I realize my potential and volunteer for many nation building initiatives such as xxx electoral campaign where I campaigned in South Delhi. I feel inspired by community projects to chip in and have done .................. and participated in the xxxxxxxxxxxx" initiative and volunteered in many xxxxxx courses


Success @ Access
To take admission into ISB Hyderabad with personalized essays. The key tool for your evaluation by admission committee is ISB essays.
It helps to get the admission as well as helps in bagging scholarship. We helps in enhancing your profile and diversify your story line for ISB essays .To get the admission in ISB will be purely depend on essay tips and interviews. We will share some sample essays with you which will be free of cost and very helpful for your exam.
Why Choose Us
Make a profile to suit ISB requirements.
Focussed essays will be drafted.
Provide recommendations/recos which helps in indicating the strengths required.
Properly fill the application to highlight your managerial capabilities.
Solve the queries related to financial documents/needs.
Helps in preparation of Interview via several Mocks.
Helps to know the basic etiquettes required for a formal interview.
Testimonials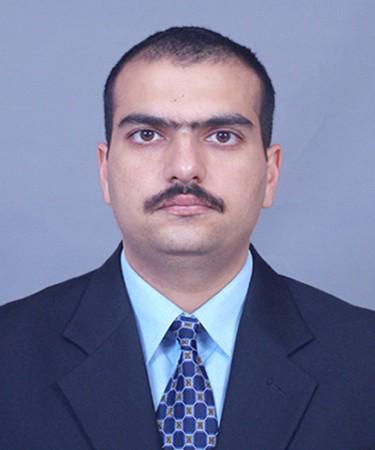 Hi,
I would like to extend my heartfelt thanks to the entire team of Access for helping me in my ISB application. A GMAT score of 610 did not really make the effort of selecting business schools an easy task. The team at Access rated my profile and edited my essays highlighting my core areas of strength. The fact that I have secured admission in my choice of institute is a testimonial to their excellence.
Regards,
Aditya Kumar , ISB
[an error occurred while processing this directive] [an error occurred while processing this directive]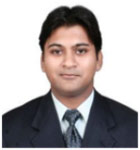 Hi,
The team at Access is very supportive, prompt and very patient. Their correct and timely guidance during the Application phase helped me file my applications successfully. With the work pressure and the application deadlines it would have been difficult for me to manage things all alone. The support Access provided was instrumental and I am satisfied by their services.
Regards,
Ashish Garg, ISB
[an error occurred while processing this directive] [an error occurred while processing this directive]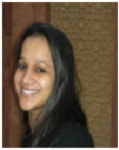 Hi,
The services of Access are very good and I was satisfied by the way they helped me build my profile and then drafted impactful essays. I not only got n admit but also got a merit based scholarship at ISB. I am happy that I took the services from Access and would be happy to recommend their services to others as well.
Regards,
Smriti Bhatia, ISB Hyderabad