Many "Access" students have been placed in various reputed Universities across the globe for an MBA program. The process of application requires patience, meticulous planning, exhaustive profiling of the candidate, maintaining strict timelines, presenting convincing essays, accuracy in dealing with information and seamless coordination. Though the phase of the application process is very rigorous and stressful but the results post the process are stupendous. It has been a delight to work with students from various professional domains and cultural backgrounds.
---

Hi
I signed up Access Education for counseling and guiding me through the application phase of my MBA and MIS applications. The counselor constructed my profile and gave me suggestions on what I should do with my time to build a stronger application. During the process I realized getting a high score of 740 was important but having the profile presented to the Adcom in a convincing manner was equally important.
Finally, I got an admit from USCD (MS-BA) and Kelley School of Business (MBA with full scholarship). Thank you Access for all the support.
Regards
Apoorva Verma
---

Hi
I started work with Access very early so that I could target the Round 1 deadlines of various top-notch MBA colleges. Even after getting a 750 Score I realized its not only score but profiling which plays a very important role. I not only got into
CEIBS CHINA with a 55% Scholarship but also made it to Carnegie Mellon University and was waitlisted at Tuck.
My initial hiccups of working with Access from China was set to rest with the well-coordinated work done by the team at Access. The team supported me during my travels abroad and we worked effortlessly across different time zones as well.
Regards
Mridul Mathur
---

Hi
I am very thankful to Access Education for helping me get an admit from schools which I really wanted to be in -
I got. an admit to IESE Business of School Spain and ESADE Business School with 15000 Euros scholarship.
I was highly impressed with Access' vast knowledge of B-school application processes.
Regards
Abhishek Vigh
---

Hi
I signed up with Access for a complete 5 school package for my MBA applications. From day one, Access Team helped me immensely by taking care of every minute details. The essay editing and the interview preparations were also done with proper guidance. I made into
The University of Texas at Dallas with scholarship + TA(Almost 90%).
I would definitely recommend Access services to everyone who is aiming for education abroad.
Regards
Gaurang Agarwal
---

Hi
When I approached Access for my applications, I had one goal in mind - to study without financial burden. I was sensitive to the costs involved but was also aware that I would need proper guidance. With Access' expertise, I was able to present my essays in a stronger manner. We worked efficiently with engrossing face to face meetings and finally I got an admit in
University of Iowa with Graduate Assistantship, ISB and Georgetown University for an MBA.
Regards
Rakesh Bahenwal
---

Hi
During my visit to Access Education I met professional counselors who made me understand the admissions procedure to US universities. They were very knowledgeable and transparent and suggested me to work hard to diversify my profile. They guided me throughout the admission process by making a very strong SOP, resume and completing other aspects of the application. As a result, I got an admit to
University of Massachusetts, Amherst for their Spring Session.
Thank you Team Access!!
Mohit Uniyal
---

Hi
It is an immense pleasure to express my gratitude towards Access Education for providing me with complete assistance in my application process for my MBA program. My GMAT score was 680 and with the help of the Team Access, I applied to several universities and got an interview call from most of them. Amongst my admits from Ohio state university, Purdue and UC Irvine( with $ 30,000 scholarship), Ohio State best suited my needs, so I decided to join there.
Regards
Bishwajeet Panigrahi
---

Hi
An admit from the reputed Smith School of Business, Paul Merage School of Business, Carlson School of Management and Olin Business School was an outcome of my hard work and dedication but the guidance and support that I got from you people is worth mentioning here. I express my gratitude from the bottom of my heart to all the members of Access Education who supported me in getting a place in these reputed schools. I am currently pursuing MBA from Smith school of Business, University of Maryland.
Regards
Harsh Raghuvanshi
---

Hi
I thank Access Education for their complete support in the application process to different universities in which I applied for an MBA. The team was very sincere and put an equal effort to complete my applications on time. I am highly satisfied with their work and with their help I was able to secure a position in the MBA program at Case Western University.
Regards
Nayanjyoti Mishra
---

Hi
Thank you Access Education for your assistance in my application as well as Visa process. You all are very experienced, cordial and courteous. I am highly satisfied with your work. The way you guided me in selecting the universities, preparing for the interview, helped me immensely. My admit to SUNNY BUFFALO in MBA is the result of your constant support
Thank you very much !
Harjit Singh
---

Hi
When I first came to Access Education for my counseling session I was very worried about my career as my case was different from the other students. Moreover, my job had restricted access to internet and external communication system which made the whole scenario very complex. But with Access, things worked out very well.
I will definitely recommend other students to Access because they genuinely help you out. I got an admit to University of Texas Austin and I would like to thank the team at Access for their full support and seamless coordination in my case. Regards
Abhinav Jain
---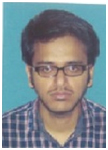 Hi
To get into a university of my choice in the US, all I wanted was a supportive interaction with the counselor. And Access Education not only helped me in selecting colleges but also guided me stepwise from editing my SOP to sending my application to various universities. They also helped in the Visa interview preparation and visa documentation. Access made my journey from an aspiring student to a current student of Iowa State University, the best university I could possibly get with my profile. I have also received 75% scholarship+$9000 stipend. Coming to Access has changed my life forever. Regards
Gaurav Raj
---

Hi
My association with Access Education gave a new dimension to my career. An admit from the reputed Carlson School of Management was a result of both my hard work and the genuine effort of the team Access. I received proper guidance at each and every step of my application process and they were available almost all the time. They also helped me in my profile building and guided me to add my extra achievements enhancing my profile further which helped me a lot in the admission process. Regards
Amber Raj
---

Hi
I am pursuing my MBA from the University of Chicago, Booth School of Business. I am writing this testimonial to express my sincere thanks to Access Education. You people really provided me a very good platform from where I started my journey. The write up that you prepared was indeed of a very high quality. The mock interview sessions held were truly informative and well structured. The whole process was effectively planned which helped me face the rigors of the application system with confidence. Thank you Access Education!
Prashant Trehan
---

Hi
My heartfelt thanks goes to Access Education for making my dream come true. I am pursuing my MBA from Schulich School of Business. I took assistance from the team Access when I was applying to the universities abroad for MBA. The guidance that they provided helped me immensely to shortlist the universities. The team helped me in drafting my essays, recommendation and prepared me for the interview session. I got interview call from some of the well renowned universities and got admits from Schulich, UC Irvine and University of Pittsburgh. Regards
Vaibhav Sharma
---

Hi
Looking back towards the daunting admissions process, I can say with 100% certainty that reaching out to Access was the best decision I could have made. Working with Access was like working with a close friend where I was able to share all my details comfortably. They were unbelievably very knowledgeable and provided invaluable guidance and tactical feedback on my applications. Regards
Shitiz, Wharton
---

Hi
I would like to thank Access for assisting me in achieving my first stepping stone to success. I strongly recommend Access for students who would like to pursue higher education in any of the foreign universities, as Access has the best understanding of various profiles. Regards
Chirag Jindal, Kellogg
---

Hi
I will recommend the application services to all who wish to pursue higher studies. My MBA applications to almost 9 universities were handled by Access and I am extremely satisfied by their efforts. For me it was a value for money. In fact I already knew about some of my friends who had earlier taken their services here and I am happy that I got an admit to Chicago Booth.
Regards
Raman Guglani
---

Hi
My experience with Access has been amazing and I have no reservations in strongly recommending its consulting services. My Consultant was very detail oriented, ethical, and responsive and he knew his subject well. The guidance I received was instrumental in getting many interview calls and subsequent admits.
Regards
Deepak Garg,
Chicago Booth University
---

Hi
My first meeting with Access Education was very enriching and I must say that I am quite happy with the way my case was handled. The essays and recommendations were edited nicely. My inputs and feedback were deeply analyzed so as to give a personal touch to the documents. The excellent writing skills of your experts are appreciable.
Also, I felt I was guided very well throughout the process and Access was just a phone call away to answer my numerous queries round the clock. Thanks a lot for your valuable guidance and all the support.
Regards
Nupur Jain 
---

Hi
I am based out of Delhi and initially had many apprehensions working with Access. But the way they planned my work, distance never posed a problem. All my discussions, mock interviews and essay discussions happened very smoothly. I am happy with their work and I wish them the best in all their endeavors.
Regards
Arunima, Insead
---

Hi
My sister was enrolled with Access and obviously her success was the reason for selecting Access again as my counselor. I do not regret my decision and am happy with the way they rendered their services and were almost available all the time for my work. They have a very dedicated and a knowledgeable team. I would recommend the services of Access to anyone who wished to go abroad for higher studies.
Regards
Himanshu, Harvard
---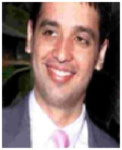 Hi
I came to Access for my applications to B-schools and I must say that they were good. I am happy with the way they interacted with me to understand my profile, helped me draft my essays and resume. They were able to answer all my queries and we did a good job together. I am happy with my admit at Yale and am looking forward to an exciting experience.
Regards
Ashraf
---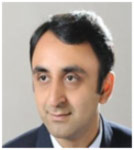 Hi
I have been successful in getting an admit to Georgetown University with full funding. Thanks once again for taking the time and effort to make the whole process a smooth experience for me. The company and the staff of Access Education are very talented and have a very professional approach and their work reflects this. I would recommend their services to everyone who aspires to go abroad for an MBA.
Regards
Ikshwaku S.
---
Hi
I have got all, what I wanted always. Access has given me my new career, a new and large step towards my progress. All the staff is very co-operative and gentle in nature. Right from my first visit, they made me very comfortable and handled my case with confidence. I feel they are genuinely good and have the adequate knowledge to guide students correctly. Thank you Access.
Regards
Mayank Mittal, CMU
---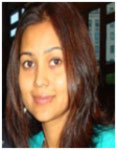 Hi
Thank you so much for your help in making my dream of studying in Imperial College of London a reality. I received excellent guidance and proper knowledge about all the courses and the Universities as per my profile from Access. Visa Counseling was also done very professionally. I am extremely satisfied with their services and am sure anyone who gets associated will definitely benefit.
Regards
Roshani
---

Hi
I am writing to express my heartfelt thanks for Access Education's excellent guidance throughout my admission procedure. I got admission into Texas A&M University - Mays Business School which would not have been possible without your help. I am extremely thankful to the entire team at Access Education for believing in me. I rate your services extremely helpful because along with my busy schedule, I could hardly take out time to write strong essays. It was because of your time and efforts that I could have completed my application on time. Thank you. I am grateful to you for all your support!!
Regards
Praveen Jain
---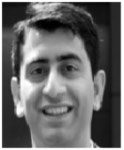 Hi
I was really happy with my experience at ACCESS. The application process to top B school is very stressful and I was able to totally rely on the Access team. They supported me very well and I was able to steer the application process very effectively. Thank you,
Regards
Yash Sharma, Michigan (Ross)
---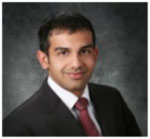 Hi
"Access Education has been a great help to me in preparing for my MBA admission to Notre Dame University. They worked closely with me right from the beginning and updated my application status timely. I would strongly recommend their services to anyone with the dream of studying abroad.
Regards
Mohit Kapoor,
---

Hi
I heard about Access from my friends staying in NCR who had received excellent guidance and services from them. With their support I got many admits and right now I am at Chicago Booth. Thanks a lot once again!!
Regards
Vineet (Chicago) 
---

Hi
I have been associated with Access Education for the last 2 months. My essays for UT Austin and other universities were well crafted. I got admit into UCLA (Anderson), UT Austin (Mc Combs) and ISB (with 3L scholarship). This would not have been possible without your efforts. Keep up the good work!
Regards
Rakesh Ranjan
---
Hi
Access has been a great experience. An easy, smooth and synchronized ride for good MBA admits. The entire team has been great and supportive at all times. I have received admits from Kelley accompanied by a Graduate Assistantship and Scholarship all amounting to a total of $41K for two years. Apart from this, I have also received admit from Georgetown University. I thank you for directing and channelizing my potential in the right direction. The essays you prepared provided the foundation on which I could further build and edit. The essays and recos were transformed from good drafts to spectacular ones. I owe my great part of success to Access Education. 
Regards
Karan Budhiraja 
---

Hi
My association with Access began on my cousin's recommendation, which had previously been allied with Access. During these last 8 months of my association, I have been able to create strong personal bonds with the Access team. They have extended immense help through the entire MBA admissions process and have exceeded my expectations at every level. I got admits from Cornell, IESE and ISB. Thanks for putting in so much effort into my essays and application. I got good personal attention from the Access team and all my essay needs were taken care of well on time. My level of satisfaction is proved by the fact that I have already recommended many of my close friends to join Access Education for their MBA admission process. Keep up the good work! 
Regards
Shwetabh Mittal 
---

Hi
Thank you all! The admission process was such a difficult one that I could not have completed it on my own. I got admission into Manchester with your help. I appreciate the efforts you had put into framing my essays and recommendations. I found your services to be extremely helpful and would refer you to my friends too. You are doing a great job. Keep it up!
Regards
Gaurav Dhanvantri 
---

Hi
What can I say other than absolutely 'BRILLIANT'
Getting into Mellbourne University, Australia has been too smooth than I thought it would be. Fantastic - big thanks and thumbs up to you, and your entire team. Whenever my friends will ask from where I got it, I'll definitely be telling them that it was through you.
FANTASTIC - thanks a lot for all your work."
Regards
Deepa Nautiyal
---

Hi
Access Education offers commendable services. The entire team has been extremely helpful throughout the admission procedure. I thank you for stretching beyond your regular working hours so as to produce my essays on time. I have got admits from Queens and Schulich so far. I am happy to be associated with you as I had been directed in the right direction. 
Regards
Amit Manchanda 
---

Hi
I am so glad that I switched my Consultants, the team here at Access Education is professional and extremely helpful. I got into Boston University (Aid 60%) and would highly recommend Access to all.
Regards
Rahul Nagpal
---

Hi
I have been associated with Access for last 7-8 months and my association with Access has been quite fruitful. They were able to give words to my thoughts regarding various essays very effectively. All in all, I got three admits- Rotman, ASU with 25k scholarship per annum (Teaching Assistantship included) and Purdue – Krannert. I am going with ASU. I was not able to start the essays and delayed the procedure which led to missing deadlines for some colleges. But once I enrolled with Access, things were in control.
Regards
Varun 
---

Hi
This is to thank Access Education for extending all the assistance I needed for my admission abroad. I applied for 5 universities in all and got admits from SMU Cox School of Business and UT Dallas with $58,000 scholarship. I have had a good interaction with the team while I was working on my application. The team at Access was always more than ready to help me and always inspired me to walk the extra mile. I am convinced that I took a right decision in joining this team. Thanks again. 
Regards
Abhinandan Khawerey 
AND MANY MORE………………………………………