Success @ Access
If you're applying for a MS program in USA or Canada or Germany, a good GRE score coupled with a focused Statement of Purpose (SOP), Resume rich with technical content & Recommendation letters talking about academic and intellectual ability would be needed.
Easy it may sound, but this part of presenting your profile is the most difficult—and most important part of the application :
Statement of Purpose(SOP)
Resume
Project Summaries
Recommendation letter
SOP
is the replica of your mind. If you are applying for a MS degree in the US you will be required to write a statement of purpose (SOP). SOP Consists :
600-1000 word fairy long essay
Presentation of your goals
Why do you want the course you are applying for?
Why Now?
What will you do after the course?
What do you want to do in the long term?
Aptitude for the subject you chosen
Background fits for your chosen subject
Which type of person you are.
You Educational experiences & interest in the subject.
Your Strength
Your Statement of Purpose can make or break your application. Make your statement of purpose unique.
Finally, remember that a statement of purpose is not an exercise in creative writing - stylistic tricks such as direct speech or dramatic openings annoy the reader. The admissions committee will want to see that you can put your ideas forward in a logical manner without wasting words. They have many applications to go through and appreciate short, well-expressed essays
Resume
A Resume is a summary of your educational and professional background. It includes a full list of your publications, honors, awards, research, etc. Every applicant brings something unique to the admissions committee table. Perhaps one application stands out because of sparkling recommendations, while another presents outstanding extracurricular talent; maybe your personality shines through a powerful written voice, or maybe your keen mathematical mind packs more punch. Resume consists :
Personal Information
Education, Areas of Specialization, Dissertation
Experience & publication
Professional activities & membership
Other categories: Like foreign language proficiencies, Professional certification etc.
References
Resume should be :
Clean and Error free
Formatted Consistently
Concise & Easy to read
Positive, Action-oriented words
Correct Grammar
Recommendation Letter
Recommendations tell us a great deal about the way you think and learn how you contribute to your school community, and what you add to a classroom dynamic. The best recommendations are not always from the teachers in whose class you earned the highest grades, but rather from those teachers who know you best and can discuss the substance of your intellect and character. Recommendation letter Consists:
Focus on applicant
Description of the applicants record
Your strengths, accomplishments and potential
Better knows who you are(Personal Characteristics)
your intellectual abilities
Work Habits
Knowledge of field
Resourcefulness And initiative
Adoptability to New situations
Potential for contribution in field
Testimonials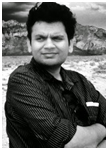 Hi,
Access Education has proved highly effective in assisting the development of my Profile and writing SOP. Their services have always been highly professional, well organized and with very good outcomes. They helped me get admission in the Georgia Tech for my MS in Industrial Engineering, thanks for all your support"
Regards,
Rishabh Raman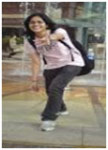 Hi,
I am currently pursuing my PhD from Cornell University. I have full funding support from the University along with a TA. I am thankful to the entire Access team for guiding me and helping me during the admission process. We applied to many top end schools and I am to get an equal number of admits as well but the Cornell PhD program was the best and suited my requirements.
Correct choice of universities, a good Statement of Purpose and timely application helped me achieve this. Thanks once again to Access for the support.
Regards,

Akanksha Aggarwal, Cornell University