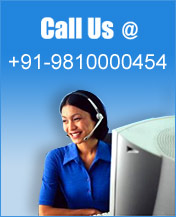 If you want to pursue higher studies, you can opt for education loans from United Bank of India, which offers loans for the students to meet their educational expenses in India and abroad.
Eligibility
Should be an Indian National.
Secured admission to Professional / Technical courses in India or abroad through Entrance Test / Merit based Selection process in a Board/ Institution/ University.
Courses Eligible
Studies Abroad
Graduation : For job-oriented professional/ technical courses offered by reputed Universities.
Post Graduation : MCA, MBA, MS, etc.
Courses conducted by CIMA - London, CPA in USA etc.
Studies in India
Graduation Courses : B.A., B.Com, B.Sc., etc.
Post Graduation Courses : Masters and Ph.D.
Professional Courses : Engineering, Medical, Agriculture, Veterinary, Law, Dental, Management, Computer, etc.
PComputer Certificate Courses of reputed Institutes accredited to Dept. of Electronics or Institutes affiliated to University.
Courses like ICWA, CA, CFA, etc.
Courses conducted by IIM, IIT, IISC, XLRI, NIFT, etc.
Courses offered in India by reputed foreign Universities.
Evening Courses of approved Institutes.
Other Courses leading to Diploma/ Degree, etc. conducted by Colleges/ Universities approves by UGC/ Govt./ AICTE/ AIBMS/ ICMS, etc.
Maximum Amount of Loan
Studies Abroad : Maximum Rs. 15.00 Lac.
Studies in India : Maximum Rs. 7.50 Lac
Expenses Covered by the Loan
Fees payable to College/ School/ Hostel.
Examination/ Library/ Laboratory Fee.
Purchase of Books/ Equipments/ Instruments/ Uniforms.
Caution Deposit/ Building Fund/ Refundable Deposit supported by Institution Bills/ Receipts.
Travel Expenses/ Passage Money for studies abroad.
Purchase of Computers : Essential for completion of the Course.
Any other expenses required to complete the Course like study tours, project work, thesis, etc.
Security
Upto Rs.4.00 lacs – No security
Above Rs.4.00 lacs – Collateral securities by way of suitable 3rd party guarantee or tangible security equivalent to loan amount.
Rate of Interest
Upto Rs. 4.00 Lacs : Nil
Above Rs. 4.00 Lacs and upto Rs. 7.50 lakh: Collateral in the form of a suitable third party guarantee.
Above Rs. 7.50 lacs: Collateral of suitable value or suitable third party guarantee.
Concession in Interest rate - 0.50% interest concession from card rate for Girl Students. 1.00% concession in moratarium period, if interest is serviced during study period
Repayment
The loan is to be repaid in 5 to 7 years after commencement of repayment. The repayment will commence after a moratorium/ repayment holiday which is Course period plus 1 year or 6 months after getting job whichever is earlier.