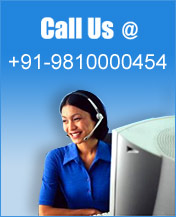 The scheme extends a helping hand to meritorious students desirous of pursuing basic/higher/professional/technical education either in India or abroad. If a student applies for a loan, the parents will be considered as co-borrowers with their dependant ward.
Eligibility
Applicant must have secured admission to professional/technical course through Entrance Test/Selection Process.
Secured admission to foreign University / Institution.
No maximum or minimum income is prescribed for parents/family.
18 to 25 years for graduation course – may be extended from 28-30 years for general and SC/ST candidates respectively.
21 to 28 years for post-graduation course etc. – may be extended from 30 -33 years for general & SC/ST candidates respectively.
Courses Eligible
Studies Abroad
Graduation : Job oriented professional / technical courses offered by reputed Universities.
Post Graduation : MCA, MBA, MS, etc.
Courses conducted by CIMA – London, CPA in U.S.A., etc.
Studies in India
School education including plus 2 stage.
Graduation courses leading to degrees like B.A., B.Sc., B.Com. etc.
Post Graduate courses leading to Masters degrees as also Ph.D.
Professional courses in Engineering, Medical, Agriculture, Veterinary, Law, Dental, Management, Computer, etc.
Computer Certificate courses of reputed institutes accredited to Universities or DoE.
Courses like ICWA, CA, CFA, etc.
Maximum Amount of Loan
Studies Abroad : Maximum Rs. 20.00 Lac.
Studies in India : Maximum Rs. 10.00 Lac
Expenses Covered by the Loan
The loan amount under the scheme would be for meeting the following expenses :
Course Fees
Hostel/Boarding Fees including caution deposit/building fund etc.
Books, Stationery & Equipment required for the course, including Computers.
Examination/Library/Laboratory fees.
Travel Expenses/Passage for studies abroad.
Security
Upto Rs.4.00 lacs – No security
Above Rs.4.00 lacs – Collateral securities by way of suitable 3rd party guarantee or tangible security equivalent to loan amount.
Rate of Interest
Upto Rs.4 lacs : 10.50%
Above Rs.4 lacs : 11.25%
Repayment
The loan will be repaid in 5-7 years after commencement of repayment. There will be moratorium for repayment during "the course period +1 year or 6 months after getting job, which ever is earlier". 1% interest concession may be provided, if the interest is serviced during moratorium period.