Some of the spontaneous feedbacks from our ex-students as well as unsolicited ones coming from other devoted visitors have helped us to maintain the constant momentum in our success venture. Each year several students make it to the cream de la cream of universities world over. Our sincere & unconditional effort towards building bright futures have paid off with utmost love & blessings. The following testimonials are a proof of our dedicated services. We are highlighting the few here, though, withholding details to protect client privacy.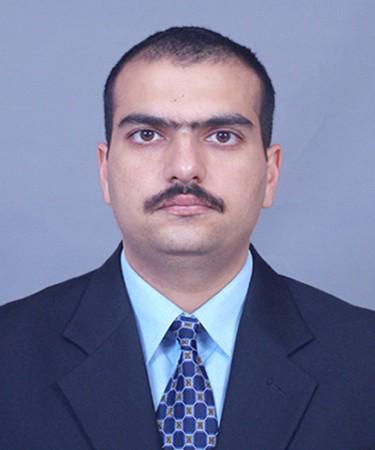 Hi
I would like to extend my heartfelt thanks to the entire team of Access. A GMAT score of 610 did not really make the effort of selecting business schools an easy task. The team of Access rated my profile and edited my essays highlighting my core areas of strength.The fact I have secured admission in my choice of institute is a testimonial to their excellence.
Regards
Aditya Kumar
---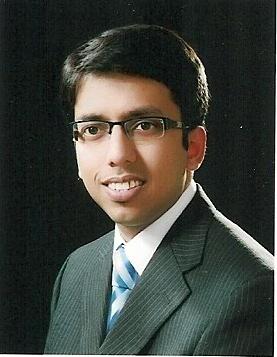 Hi
My sincere thanks to the Access Team. Going through the MBA admission process all by myself would have not been possible looking into my hectic work schedule and responsibilities. Team's intervention helped me understand that my expertise in Private equity and Finance can be entwined perfectly with an MBA. Your valid inputs made my essays strong and helped me get admission into a reputed University like ISB.
Regards
Sohil Agarwal
---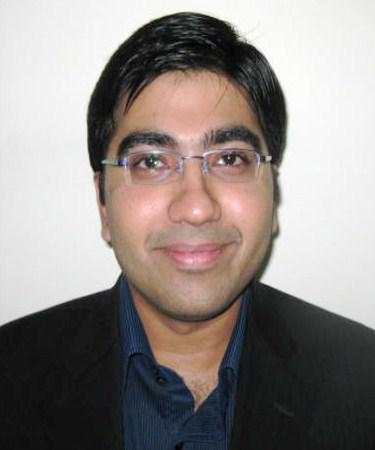 Hi
Access did an exemplary job in rating my profile and transforming a medical practitioner into a management student. Moreover, constant discussions and scrutiny of my profile helped in coming up with competent essays. The editing work done on the drafts by the Access team was excellent and gave an impeccable flow to my statements. I thank you for everything.
Regards
Nikhil Sikri
---
Hi
Whether it was the tensed moments before sending an application to a University or the happiness of securing admit from a prestigious University like ISB, the entire team of Access has been a support all through. Owing to their efforts, I got through couple of Universities and chose ISB as my ultimate destination.
Regards
Varun Mimani
---

Hi Mam,
Thanks a lot for your e-mail. Hope everything is fine back there. It indeed would have been very difficult for me to get here without your help.
Life does change a lot when you get here but it is not something unexpected. It is expected of you to put in long hours, studying. Cooking and cleaning takes up the rest of your time. But, I've enjoyed my experience so far, you work hard but have fun too.
The most important thing is that you realise that how easy it is to get a job back home and how difficult it is to get one here. You really need to slog to get one.
All in all, the rigorous studying, the multi cultural environment, the bland food and missing folks back home is something that I would cherish all my life.
Thanks a lot mam and hope
'Access'
does really well.
Praful (University Of Pennsylvania)
---

Hi
I am fine here and hope the things are good there also. Orientation program was really good. They took us to many places- Pubs, movies, dinners, ducktours etc .And the university is awesome, and the people also. The school of management building is high tech and the most amazing building in the BU. And the School mangement is very friendly and helping. Offcourse there is huge difference in the class environment. But i have adapted to it and the things are going well. The proff. are really helping and always ready to help. Right now i am staying with a friend who works here and life is easy. Boston is but expensive to live (but it has big locational advantage).
I again think it was a good decision of picking up BU as it has the best reputation here, after Harvard and MIT.
And again I really want to thank u for ur guidance and help.
Regards and keep in touch
Gaurav ( Boston)
---

Hi,
I gave my exams for the first quarter in December and am heading for exams next week for this quarter. Studies are definitely tough here and everyone around you is just brilliant and competition is tough too. Professors are great, so are the courses. I am learning a lot.
I have got an internship with Goldman Sachs in New York for summer. All other students here have also got pretty good internships and jobs.
There a lot of Indians here. Ratio must be 1 in 10 or may be 1 in 20. But, overall there are many Indians around, so I have a lot of friends around all the time.
Hope everything is good at your end. How have the admissions come this year? I heard Stanford didn't take too many this year. Many IItians have got rejects from Stanford.
It was simply possible because of the constant faith you had in me & your awesome handling of the pressure. I'll always be grateful to your unconditional assistance.
Keep in touch.
Take care
Shradha (Stanford)
---

Hi ,
I have got Internship in a company so I am working as a programmer during summer break. My second year will start in August.
Did any of your students apply for admission to USF. One guy from delhi is coming here. Do let me know. I will be there at the airport to receive him and also initially he can stay with me till there is some arrangement for him.
Rest everything is fine.
Keep in touch
Siddharth (USF)
---

Hello Madam,
I am great and enjoying life here. Everything is going good. Pittsburgh is a very nice and beautiful city and I am really enjoying out here.
Thanks,
Deepan (OHIO State univ)
---

Hi,
I am doing fine. I have joined a game studio in Colorado (Idol Minds) as a Game Programmer. Things are going fine at work and we have recently announced our title for the PS3 Network.
I got a couple of other job offers (including Microsoft) but decided to join here since it was a small company and I believed my work would be more appreciated here plus will get valuable work experience.
As far as placements go things are looking pretty good here, especially in the Computer Science field. Most of my batch mates went on to join financial/consulting firms but that was mainly because on Penn being on the east coast and those are the type of companies which come to Penn for direct placements. Packages are usually in the range of 60K-80K depending upon the company, the work and of course your own capability. It also usually depends on the area you are located. The east coast and west coast being the places you get the max. The job market currently seems to be pretty stable with most of the graduates getting job as soon as they come out of school.
Hope my inputs help.
Regards,
Praveen (University Of Pennsylvania)
---

Hi,
I am doing good.I hope the same for you as well.I graduated last to last week,got job too last week.
I guess US has lot of job opportunities and if students have some prior experience,then its better for them to get a job.Sooner or later everybody gets a job.And about the packages,i would say......it depends on ur qualification background along with any job experience....but,for starters like me.....its somewhere around 55K-60K/yr.
Rest is fine.Good luck to u too.
Take Care
Gunjan (Illinois Institute Of Technology)
---

Hello Mam,
Things are good over here. I am graduating this summer. Simultaneously i'm doing my second internship here in Dallas. It's been a mixed journey filled with all sorts of practicalities of life. Anyways, job market seems to be good these days.All of my friends who worked hard here got atleast something. In my case, I got the TA while in India, as soon as that was about to expire i got an internship. After coming back from Intern i got RA in the department.Now in the concluding semester i got another intern.SO things are good i would say. Recently i attended one job fair and got an offer from Dell for an internship. Many of my friends got calls for different companies. Regarding packages it's very good. In Dallas area it's somewhere between 40-60k. It also varies from state to state depending on the taxes in the state. I must say it's less compared to computer Sc or Electrical which is 75k starting but there is a lot for growth. So very much excited about the future.
this month is very crucial because i got comprehensive exam, then course exam and job. Trying my best to fulfill my dreams.Again hank you very much for mailing.
Amaresh (UTA)
---
Hi,
Great to hear from you. Thanks for writing in. How Can I forget your help and advice when I was applying! I am doing good....will be graduating in a week's time. After joining McKinsey&Co in Chicago now I have shifted to HSBC . Pl feel free to ask me about any info, I would be very happy to share whatever info I have. I can call you on your cell in a day or two to talk in detail...let me know what time is good for you.
Look forward to hear from you.
Thanks
Vineet (Chicago)
---

Hi
My association with Access began on my cousin's recommendation, which had previously been allied with Access. During these last 8 months of my association, I have been able to create strong personal bonds with the Access team. They have extended immense help through the entire MBA admissions process and have exceeded my expectations at every level. I got admits from Cornell, IESE and ISB. Thanks for putting in so much effort into my essays and application. I got good personal attention from the Access team and all my essay needs were taken care of well on time. My level of satisfaction is proved by the fact that I have already recommended many of my close friends to join Access Education for their MBA admission process. Keep up the good work!
Regards
Shwetabh Mittal
---

Hi
It was a pleasure working with you guys and availing Access' services for the past 1 year. The services rendered were of high grade. I would give full credit to the team at Access for their consistent support and feedback on my applications. I was able to secure an admit to ISB which had to be turned down due to certain reasons. As a matter of fact I would refer your services personally to my friends. Keep up the good work!
---

Hi
My first meeting with Access Education dates back to June 2004. But I came in touch with Access again only last year in order to process my applications. I must say that I am quite happy with the way my case was handled. The essays and recommendations were edited nicely. My inputs and feedback were deeply analyzed so as to give a personal touch to the documents. The excellent writing skills of your experts are appreciable.
Also, I felt I was guided very well throughout the process and Access was just a phone call away to answer my numerous queries round the clock. Thanks a lot for your valuable guidance and all the support.
Regards
Nupur Jain
---

Hi
Access has been a great experience. An easy, smooth and synchronized ride for good MBA admits. The entire team has been great and supportive at all times. I have received admits from Kelley accompanied by a Graduate Assistantship and Scholarship all amounting to a total of $41K for two years. Apart from this, I have also received admit from Georgetown University. I thank you for directing and channelizing my potential in the right direction. The essays you prepared provided the foundation on which I could further build and edit. The essays and recos were transformed from good drafts to spectacular ones. I owe my great part of success to Access Education.
Regards
Karan Budhiraja
---

Hi
This is to thank Access Education for extending all the assistance I needed for my admission abroad. I have been associated with Access since October 2008. I applied for 5 universities in all and got admits from SMU Cox School of Business and Dallas with $58,000 scholarship. I have had a good interaction with the team while I was working on my application. The team at Access was always more than ready to help me and always inspired me to walk the extra mile. I am convinced that I took a right decision in joining this team. Thanks again.
Regards
Abhinandan Khawerey
---

Hi
My link with Access Education has been extremely satisfying. The quality of work you offer is excellent. I had been trying hard to frame the essays on my own but I could not come up with impressive drafts. It was then I had contacted Access. You not only helped me with giving ideas but also did extremely well in following up with me for the essay inputs. You were far more concerned about my essays than me. As a result, I received admits from Boston University School of Management with 70,000$ scholarship and still waiting for the results of Great Lakes. Thanks a lot for all the help.
Regards
Ankur Pandey
---

Hi
Access Education offers commendable services. The entire team has been extremely helpful throughout the admission procedure. I thank you for stretching beyond your regular working hours so as to produce my essays on time. I have got admits from Queens and Schulich so far. I am happy to be associated with you as I had been directed in the right direction.
Regards
Amit Manchanda
---

Hi
Thank you all! The admission process was such a difficult one that I could not have completed it on my own. I got admission into Manchester with your help. I appreciate the efforts you had put into framing my essays and recommendations. I found your services to be extremely helpful and would refer you to my friends too. You are doing a great job. Keep it up!
Regards
Gaurav Dhanvantri
---
Hi
I am writing to express my heartfelt thanks for Access Education's excellent guidance throughout my admission procedure. I got admission into Georgetown University which would not have been possible without your help. I am extremely thankful to the entire team at Access Education for believing in me. I really appreciate all your inputs and revisions to make my essays strong among all the other applicants. Great job!! I can undoubtedly say that Access offers value for money. I recommend your commendable services to every professional who wants seeks complete his/her application for studying abroad on time with full time workload. I rate your services extremely helpful because along with my busy schedule, I could hardly take out time to write strong essays. It was because of your time and efforts that I could have completed my application on time. Thank you. I am grateful to you for all your support!!
Regards
Manminder Nijahvan
---
Hi
My personal association with Access Education has been an enriching one. You helped me pick the right mix of universities as per my choice and profile. I truly believe you had significant role to play in my admits from Jenkins School of Business, Cox School of Business and Zicklin School of Business. I am thankful to you for the way you have worked on my essays and online application.
Regards
Uttam Kumar
---
Hi
Access Education has provided commendable services. My association so far has been an enriching one. As of now, I have already applied for two universities and currently working on the other two as well. I especially appreciate the effort the entire team has been putting forward in the research work and preparation of the final documents. Thank you.
Regards
Mahima Singh
---
Hi
Because of the nature of my profession, a marine engineer, I could not have come up with the essays on my own. So I thought it would not be possible for me to apply for ISB's first phase as deadline was approaching. But Access Education made it possible. I sent them my LOR drafts and essay inputs, surprisingly, I received the final drafts just in time and I could apply for phase one. I thank the team for putting in so much time and effort into my essays. I was impressed by the quality of service you offer. I can undoubtedly say that I got "value for my money".
Regards
Tarun Aggarwal
---
Hi
Thanks so much .... I could never have done this admission process all by myself. I got admission into Stuart IIT Chicago and IUJ Japan with your help. I am extremely thankful to you for believing in me. I really appreciate all your inputs and revisions to make my essays strong among all the other applicants. Great job!! I recommend your service to every professional who wants to complete his/her application on time with full time workload. This service was extremely helpful for me because with my busy schedule it was difficult for me to find time and write strong essays. I am grateful for all your help!!
Regards
Saurabh Chauhan
---
Hi
Access has been an excellent experience for me…. A unique one…. The uniqueness lies in its approach and commitment in helping students achieve their aim. The staff has been extremely cooperative and efficient. The team is easily approachable and helped clear any doubts I had regarding my applications. I have received admits from HULT and CGU and I am waiting for the results from Pittsburg and HKU. I must say that ACCESS EDUCATION is a complete package for anyone who wishes to pursue higher studies abroad.
Regards
Siddharth Sharan
---
Hi
Access offers value for money. The team is highly cooperative and affable. The members are quite interactive when approached. The essays drafted were up to the mark. I sincerely thank Access for the effort and dedication you put in and wish you good luck for the future.
Regards
Prabhat Jha
---
Hi
I am truly grateful to Access for guiding me in the right direction. So far, I have received admits from Cardiff and Bradford. I appreciate the quality of work that they provide. The team has been extremely helpful and supportive throughout my application process. Their invaluable suggestions played a pivotal role in understanding the entire procedure. I am really glad that I joined Access Education.
Regards
Mayank Bahety
---
Hi
I have applied for only Great Lakes this year through Access, and got an interview call from their side. Unfortunately, I couldn't attend the interview due to work constraints. I plan to avail the rest three applications next year, as currently I am in UK. I hope the remaining three applications of mine through Access will bear some good results.
Regards
Sarthi Dey
---
Hi
I have been associated with Access Education for the last 2 months. My essays for UT Austin and other universities were well crafted. I got admit into UCLA (Anderson), UT Austin (Mc Combs) and ISB (with 3L scholarship). This would not have been possible without your efforts. Keep up the good work!
Regards
Rakesh Ranjan
---
Hi
I have had a good experience with the Access team. You have been very supportive throughout the application phase. You were very proactive at the beginning and pushed me to provide you the inputs for the applications. You also proactively sent me university lists that would be suitable for me. I thank you for all he help you extended. I received admit from – Boston.
Regards
Paraj Saxena
---
Hi
I have been associated with Access for last 7-8 months. And I must mention that that My association with Access has been quite fruitful. You had been very well able to give words to my thoughts regarding various essays. All in all, I got three admits from Rotman, ASU with 25k scholarship per annum (Teaching Assistantship included) and Purdue – Krannert. I am going with ASU. I was not able to start the essays and delayed the procedure which led to missing deadlines for some colleges. But once I enrolled with Access we were just able to meet the deadlines.
Regards
Varun