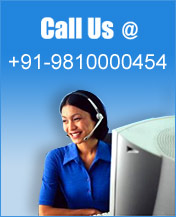 State Bank of India provides its customers with a variety of personal banking services. SBI, which is actively engaged in Community Services Banking, also offers education loans to students aspiring to continue higher studies.
Eligibility
Should be an Indian National.
Secured admission to Professional / Technical courses in India or abroad through Entrance Test / Merit based Selection process.
Courses Eligible
All courses having employment prospects are eligible.
Graduation courses/ Post graduation courses/ Professional courses
Other courses approved by UGC/Government/AICTE etc.
Documents to be Submitted
Completed Education Loan Application Form.
Mark sheets of last qualifying examination
Proof of admission scholarship, studentship etc
Schedule of expenses for the specified course
2 passport size photographs
Borrower's Bank account statement for the last six months
Income tax assessment order, of last 2 years
Brief statement of assets and liabilities, of the Co-borrower
Proof of Income (i.e. Salary slips/ Form 16 etc)
Maximum Amount of Loan
Studies Abroad : Maximum Rs. 20.00 Lac.
Studies in India : Maximum Rs. 10.00 Lac
Expenses Covered by the Loan
Fees payable to college/school/hostel
Examination/Library/Laboratory fees
Purchase of Books/Equipment/Instruments/Uniforms
Caution Deposit/Building Fund/Refundable Deposit (maximum 10% tuition fees for the entire course)
Travel Expenses/Passage money for studies abroad
Purchase of computers considered necessary for completion of course
Cost of a Two-wheeler upto Rs. 50,000/-
Any other expenses required to complete the course like study tours, project work etc.
Security
Upto Rs. 4 lacs - No Security
Above Rs. 4 lacs to Rs. 7.50 lacs - Collateral security in the form of suitable third party guarantee. The bank may, at its discretion, in exceptional cases, weive third party guarantee if satisfied with the net-worth/means of parent/s who would be executing the documents as "joint borrower".
Above Rs. 7.50 lacs. - Tangible collateral security of suitable value, along with the assignment of future income of the student for payment of installments.
Rate of Interest
Loans upto Rs. 4.00 Lacs - 0.50% below SBAR i.e. 11.75% p.a.
Loans above Rs. 4.00 Lacs and upto Rs. 7.50 Lacs - 1.00% above SBAR i.e. 13.25% p.a.
Loans above Rs. 7.50 Lacs - At SBAR i.e. 12.25% p.a.
Repayment
The loan will be repaid in 5-7 years after the commencement of repayment. There will be moratorium for repayment during the course period +1 year or 6 months after getting job, which ever is earlier.