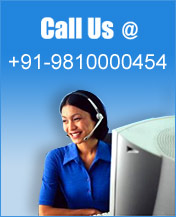 Punjab National Bank offers personalized educational loans for various kinds of academic programs. The scheme of Punjab National Bank (PNB) Educational Loan is also known as Vidyalakshyapurti. It also includes insurance coverage for the borrowers of educational loans in collaboration with Kotak Mahindra Insurance.
Eligibility
Should be an Indian National.
Secured admission to Professional / Technical courses in India or abroad through Entrance Test / Merit based Selection process.
Courses Eligibility
The Scheme aims at providing financial assistance to deserving / meritorious students pursuing higher education in India or abroad. viz., Graduation courses – B.A., B.Com., B.Sc., etc., Post-Graduation courses, Masters & Ph.D; Professional courses, Engineering, Medical, Agriculture, Veterinary, Law, Dental, Management, Computer etc., Computer Certificate courses of reputed Institutes accredited to Department of Electronics or institutes affiliated to University; Courses like ICWA, C.A., CFA, etc., courses conducted by IIM, IIT, IISc, XLRI, NIFT, etc., Regular Diploma/Degree courses conducted by Colleges/Universities approved by UGC/Govt./AICTE/AIBMS/ICMR, Regular Degree / Diploma courses like Aeronautical, Pilot training, Shippling etc. approved by DGCA/ etc., Courses offered by National Institutes and other reputed Private Institutes
Maximum Amount of Loan
Studies Abroad : Maximum Rs. 20.00 Lac.
Studies in India : Maximum Rs. 10.00 Lac
Expenses Covered by the Loan
Fee payable to College / School / Hostel
Examination / Library / Laboratory fee.
Purchase of books / equipments / instruments / uniforms.
Caution Deposit / Building Fund / Refundable Deposit supported by Institution Bills / Receipts, subject to the condition that the amount does not exceed 10% of the total tution fee for entire course.
Travel Expenses / Passage money for studies abroad.
Purchase of computers - essential for completion of the Course.
Boarding and lodging expenses in recognised Boarding Houses / private accomondations
Any other expense required to complete the course - like study tours, project work, thesis etc.
Security
Upto Rs.4.00 lacs: Co-Obligation of Parents. No Security.
Above Rs 4.00 lacs and Upto Rs 7.5 lacs: Co-Obligation of Parents. 3rd party guarantee acceptable to the Bank.
Above Rs 7.5 lacs: Co-Obligation of Parents. Collateral Security of suitable value along with Assignment of future income of the student for payment of installments.
Rate of Interest
Upto Rs.4 lacs : BPLR – 1.00% = 11.50% p.a.
Above Rs.4 lacs : BPLR - 0.50% = 12.00% p.a.
Repayment
Repayment Holiday / Moratorium Coursee period + 1 year OR 6 months after getting job, whichever is earlier.
The Principal and interest is to be repaid in 5-7 years after commencement of repayment. If the student is not able to complete the course within the scheduled time, extension of time for completion of course may be permitted for a maximum period of 2 years.