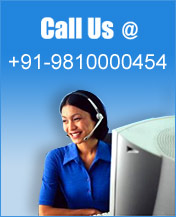 The scheme extends a helping hand to meritorious students desirous of pursuing basic/higher/professional/technical education either in India or abroad. If a student applies for a loan, the parents will be considered as co-borrowers with their dependant ward.
Eligibility
Student should be an Indian National
Secured admission to professional / technical courses in India or abroad through entrance Test / Merit Based Selection process.
Courses Eligible
Studies Abroad
Graduation For job oriented professional/technical courses offered by reputed universities.
Post Graduation MCA,MBA,MS etc.
Courses conducted CIMA-Londin, CPA in USA etc.
Studies in India
Graduation courses : B.A. B.Com, B.Sc., etc.
Post Graduation courses : Masters & Phd.
Professional Courses: Engg. , Medical, Agriculture, Veterinary, Law ,Dental, Management , Computer etc.
Computer certificate courses of reputed institutes accredited to Deptt. of *electronics or institutes affliated to university.
Courses like ICWA , CA , CFA etc.
Courses conducted by IIM, IIT, IISc , XLRI, NIFT, etc.
Courses offered in India by reputed foreign universities.
Evening courses of approved institutes.
Other courses leading to diploma / degree etc. conducted by colleges/ universities approved by UGC/ Govt/ AICTE /AIBMS/ ICMR etc.
Courses offered by National Institutes and other reputed private institutions. Banks may have the system of appraising other institution courses depending on the future prospects/recognition by user institutions.
Documents to be Submitted
Admission form, document proof of eligibility, expenditure
Maximum Amount of Loan
Studies Abroad : Maximum Rs. 15.00 Lac.
Studies in India : Maximum Rs. 7.50 Lac
Expenses Covered by the Loan
Fee payable to College/School/hostel.
Examination/library/laboratory fee.
Purchase of books/equipments/instruments/uniforms.
Caution deposit/building fund/refundable deposit supported by institution bills/receipts.
Travel expenses/passage money for studies abroad.
Purchase of computers-essential for the completion of the course.
Any other expense required to complete the course- like study tours, project work, Thesis etc.
Security
Upto Rs. 4.00 lac : No Security
Above Rs. 4.00 lac & : Collateral in the form of a suitable third party
Upto Rs. 7.5 lac guarantee. The Bank may, at its discretion waive third party guarantee if satisfied with the net worth/means of parent who would be executing the documents as "joint borrower."
Above Rs. 7.5 lac Collateral security of suitable value or suitable third party guarantee alongwith the assignment of future income of the student for payment of installments.
Rate of Interest
Loan Upto Rs.4 Lac : BPLR (-) 1.00
Loan Above Rs.4 Lac & Upto Rs.10 lac : BPLR (-) 0.50%
Above Rs.10 Lac & Upto Rs.20 lac : BPLR
Repayment
Repayment holiday/Moratorium : Course period + 1 year or 6 months after getting job, whichever is earlier
The loan is to be repaid in 5-7 years after commencement of repayment. If the student is not able to complete the course within the scheduled time, extension of time for completion of course may be permitted for a maximum period of 2 years. If the student is not able to complete the course for reasons beyond his control, sanctioning authority may at his discretion consider such extension as may be deemed necessary to complete the course.
The accrued interest during the repayment holiday period to be added to the principal and repayment in Equated Monthly Instalments (EMI) fixed.
1% interest concession may be provided for loanees if the interest is serviced during the study period when repayment holiday is specified for interest / repayment under the scheme.