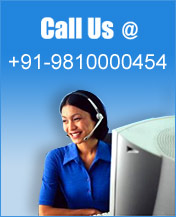 The Oriental Bank of Commerce offers education loans for students who want to pursue higher education in abroad or India.
Eligibility
Candidates applying for the Oriental Bank of Commerce education loan should be Indian Nationals and not more than forty five years of age.
An applicant will be considered eligible if he takes admission into the recognized courses, which are approved by recognized bodies.
Courses Eligible
The various courses eligible for the Oriental Bank of Commerce education loan are undergraduate, postgraduate, doctorate, professional and technical courses.
Documents to be Submitted
Admission slip, residence proof, age proof, letter from institute
Maximum Amount of Loan
Students taking admission in foreign institutes and universities may apply for a maximum loan amount of Rs.20 lacs.
The maximum amount of loan offered for education in India is Rs.10 lacs.
Expenses Covered under Loan
Admission fee/Monthly fee/Examination fee, Books, Stationery & equipments
Air fare for joining the course abroad, Boarding & lodging expenses of hostel/boarding houses, where charges are standardized and paid to the Management of the Boarding House. Any other expenses required to complete the course like study tours, project work, thesis etc.
Security
No collateral security is required for education loans up to Rs.4 lacs but co-obligation of guardian or parents is essential. For loans above Rs. 4lacs and up to Rs. 7.50 lacs no collateral security is required for approval. However, co-obligation of either parents or guardians and one third party guarantee is required for the loan. For loans more than Rs.7.50 lacs, mortgage of immovable property or other security (tangible) is required.
Rate of Interest
Upto Rs 400000 : 11.5%
Above Rs 400000 : 12.5%
Repayment
The education loans from Oriental Bank of Commerce should be returned within 84 EMIs. The repayment commences either after six months of getting a job or after one year completion of the course, whichever, seems to be earlier.