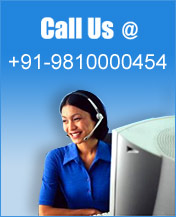 Education loans from IDBI Bank aim at providing financial support to deserving/ meritorious students for pursuing higher education in India and abroad. IDBI offers loan for an array of courses to choose from and easy repayment options.
Eligibility
Foreign Universities:
Proof of TOEFL, GMAT, GRE score card, and 1-20 admit card
Indian Universities:
For Graduate courses: at least 75% in the +2 stage.
For Post Graduate Courses: first class graduates.
Age of the applicant should not be more than 35 for Foreign Universities and 30 years for Indian Universities. Age of the parent / Guarantors should be below 55 Years. The annual income of the family should not be less than Rs. 3 lac.
Courses Eligible
Studies abroad:
Graduation: For job oriented professional/ technical courses offered by reputed universities. Post graduation: MCA, MBA, MS, etc. Courses conducted by CIMA- London, CPA in USA etc.
Studies in India:
Graduation courses : BA, B.Com., B.Sc., etc
Post Graduation courses : Masters & Phd
Professional courses : Engineering, Medical, Agriculture, Veterinary, Law, Dental, Management, Computer etc
Computer certificate courses of reputed institutes accredited to Dept. of Electronics or institutes affiliated to university
Courses like ICWA, CA, CFA etc
Courses conducted by IIM, IIT, IISc, XLRI. NIFT etc
Courses offered in India by reputed foreign universities
Evening courses of approved institutes
Other courses leading to diploma/ degree etc. conducted by colleges/ universities approved by UGC/ Govt./ AICTE/ AIBMS/ ICMR etc
Courses offered by National Institutes and other reputed private institutions. Banks may have the system of appraising other institution courses depending on future prospects/ recognition by user institutions.
Special Courses:
Regular Degree/Diploma courses like Aeronautical, pilot training, shipping etc., approved by Director General of Civil Aviation/Shipping. In case the course is pursued abroad, the Institute should be recognized by the competent local aviation/shipping authority.
Maximum Loan Amount
Study Abroad -Rs.20 lakhs
Study in India-Rs.10 lakhs
Expenses Covered under Loan
Fee payable to college/ school/ hostel
Examination/ Library/ Laboratory fee
Purchase of books/ equipments/ instruments/ uniforms
Caution deposit/ building fund/ refundable deposit supported by Institution bills/ receipts
Travel expenses/ passage money for studies abroad
Purchase of computers - essential for completion of the course
Any other expense required to complete the course - like study tours, project work, thesis, etc.
Insurance premium for student borrower
Security
Up to Rs 4 lacs
No security
Above Rs 4 lacs and up to Rs. 7.5 lacs
Collateral in the form of a third party guarantee
Above Rs 7.5 lacs
Collateral security in the form of Land/ building, (The minimum value shall be 1.33 times the amount of loan sought).
Govt. securities/ Public Sector Bonds/ Units of UTI, NSC, KVP, LIC policy, gold, shares/ debentures, bank deposit in the name of parent/ guardian or in the name of the co-applicant (The minimum value shall be 1.1 times of the amount of loan sought).
Rate of Interest
Up to Rs. 4 lakhs - 12.00% (BPLR - 1%)
Above Rs. 4 lakhs - 13.00% (BPLR )
Simple interest to be charged during repayment holiday and moratorium Accrued interest during the repayment holiday period should be added to the EMIs. Where the borrower has not opted for the repayment holiday or is willing to service the interest during the repayment holiday (for principal) the interest rate should be 1% lower than the applicable rate.
50 basis points reduction for girl applicants
50 basis points reduction for physically challenged applicants (subject to submission of certificate from a medical practitioner)
Repayment
The repayment of loan to begin after the course period + 1 year or 6 months after getting a job, whichever is earlier. The loan has to be repaid within 5-7 years (maximum tenor 84 months) after commencement of repayment.