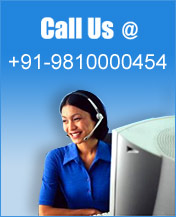 HSBC bank helps you to fulfill your dream to get admission in a reputed college/ professional institute in India or abroad. Bank gives education loan for studies in India and abroad. Bank has flexible tenure, comprehensive coverage, low interest rate, etc.
Eligibility
Applicant should be a resident Indian
Minimum net annual income of Rs. 150,000 for secured loan and Rs. 75,000 for unsecured loan
Student must have secured admission to a recognized college/university in India or abroad
Courses Eligible
The eligible courses for HSBC student loan are graduate courses in abroad or India.
Quantum of Loan
Avail of loan amounts ranging from a minimum of Rs. 50,000 to a maximum of Rs. 25,00,000.
Expenses covered by the Loan
Our Educational Loan covers expenses for boarding and lodging.
Security
Loans above Rs.500,000 are available against security of residential property/shares.
Loans to value ratio to be less than or equal to 50% of the property valuation.
Rate of Interest
12%
Repayment
Repayment is done through Equated Monthly Installments (EMIs) scheme.
Repayment period is up to 4 years for unsecured loans and 7 years for secured loans (against security of a residential property / shares).
Repayment starts one year after course completion or 6 months after obtaining employment (whichever is earlier).