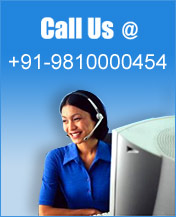 HDFC Bank offers hassle free education loans to students willing to pursue higher education in India or abroad.
Eligibility
Candidates willing to apply for HDFC Bank education loan should be Indian Nationals. Applicants should be between 16-35 years of age. Collateral security is essential for loans above Rs. 7.5 lacs. A co-applicant is required if you are applying for full time courses.
Courses Eligible
The eligible courses for HDFC student loan are undergraduate and postgraduate courses in the fields of management, engineering, medicine, computer applications, fine arts and designing, hotel and hospitality, architecture and pure science. The other courses eligible for loans are distance learning programs, air hostess training courses, SAP, GNIIT and ERP. The institutes should be recognized by competent government body or even by AICTE.
Quantum of Loan
Studies in Abroad - Maximum upto Rs.20 lakhs
Studies in India - Maximum upto Rs.10 lakhs
Expenses Covered by the Loan
The expenses covered by HDFC Bank education loan includes money to be paid as college and hostel charges, examination fees, library and laboratory fees, refundable deposit, caution deposit and other charges.
The loan also covers travel expenses for studying abroad, essential articles required for completing the course and other educational costs.
Security
Collaterals are required only for educational Loans above 4 lakhs. The acceptable collaterals are:
Fixed deposits Property (Residential/ Commercial)
Rate of Interest
14%
Repayment
Repayment starts one year after course completion or 6 months after obtaining employment (whichever is earlier). Loan is available upto tenure of 7 years.