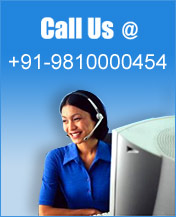 The education loan offered by Central Bank of India is also known as Corp Vidya Loan. It is offered to meritorious students willing to pursue their higher education in India or abroad.
Eligibility
Student should be an Indian National.
Should have completed previous qualifying examination.
Secured admission to professional/ technical courses in India or Abroad through Entrance Test/Merit Based Selection process.
Person already in gainful employment are not eligible for loan under the scheme except for pursuing evening course covered under the scheme of approved institute.
Courses Eligible
a). Studies abroad
Graduation : For job oriented professional/ technical courses offered by reputed universities
Post Graduation : MCA, MBA, MS etc
Courses conducted by CIMA - London, CPA in USA etc
b). Studies in India
Graduation Courses : BA, B.Com, B.Sc., etc
Post Graduation Courses : Masters & Phd.
Professional Courses : Engineering, Medical, Agriculture, Veterinary, Law, Dental, Management, Computer etc.
Courses like ICWA, CA, CFA etc
Courses conducted by IIM, IIT, IISc, XLRI, NIFT etc
Regular Degree/Diploma courses like Aeronautical pilot training, shipping etc., approved by Director General of Civil Aviation/Shipping, if the Course is pursued in India. In case the course is pursued abroad, the Institute should be recognized by the competent local aviation/shipping authority.
Courses offered in India by reputed foreign universities
Evening courses of approved institutes.
Nursing/Teachers training courses for periods of one year & above from recognized colleges/institutes leading to Diploma/Degree.
Other Courses leading to diploma/degree etc. conducted by Colleges/universities approved by UGC/Govt /AICTE /AIBMS/ ICMR etc
Courses offered by National Institutes and other reputed private institutions.
Vocational Training and skill development study courses will not be covered under the model educational loan scheme, as the scheme is framed to provide Bank loans for higher studies
Maximum Loan Amount
Studies in Abroad - Maximum upto Rs.20 lakhs
Studies in India - Maximum upto Rs.10 lakhs
Expenses considered for loan
Fee payable to college/school/hostel
Examination/Library/Laboratory fee
Purchase of books/equipments/instruments/ Uniforms
Caution deposit
Travel expenses/ passage money for studies abroad
Purchase of computers - essential for completion of the course
Insurance premium for student borrower
Any other expense required to complete the course - like study tours, project work, thesis etc.
Security
Upto Rs.4 lakhs : Co-obligation of parent/s. No other collateral Security
Above Rs.4 lakhs and upto Rs.7.50 lakhs : Co-obligation of parents together with collateral security in the form of suitable third party guarantee.
Above Rs.7.5 lacs : Co-obligation of parents together with tangible collateral security along with the assignment of future income of the student for payment of installments
Rate of Interest
Upto Rs.4.00 Lakh - 11.50%
Above Rs. 4 Lakh & Upto Rs.7.50 Lakh -13.00%
Above Rs.7.50 Lakh
a). Secured: 11.50%
b). Unsecured: 13.00%
Repayment
Repayment holiday commences 12 months after completion of studies or 6 months after securing jobs, whichever is earlier. The loan has to be repaid within a maximum period of 10 years after the completion of repayment holiday period.