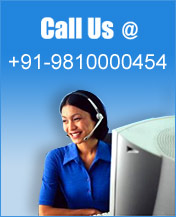 The education loan offered by Central Bank of India is also known as Cent Vidyarthi Loan. It is offered to meritorious students willing to pursue their higher education in India or abroad.
Eligibility
Candidates applying for the education loan need to satisfy certain eligibility criteria as specified by the bank.
Applicants should be Indian Nationals and aged between 16-40 years.
Students applying for the Central bank of India student loan are considered eligible if they get admission to various professional or technical courses through merit based selection process or entrance examination.
Courses Eligible for Central Bank Student Loans
There are plenty of professional and technical courses which are eligible for the Central Bank education loan in India.
Studies Abroad
School education which includes +2 standard, graduation, post graduation and professional courses in the areas of Agriculture, Law, Engineering, Veterinary Science, Medicine, Management, Dental Science, Computer and others.
The courses should be offered by reputed colleges or institutions approved by Department of Electronics or Institutions certified by the University.
IIM, NIFT, XLRI, IIT offered courses, reputed regular diploma and degree courses, evening courses and courses that are conducted by foreign universities in India.
Maximum loan amount
Rs. 20 lacs for studies Abroad.
Rs. 10 lacs for studies in India.
Expenses Covered by Central Bank Student Loans
The loan amount covers hostel charges, examination fees, laboratory and library fee, building fund, caution deposit, refundable deposit and other expenses. The education loan also covers the travel expenses of the students traveling abroad for education.
Security
Upto Rs.4 Lakhs: No security
Above Rs. 4 lakhs and up to Rs.7.50 lakhs: Collaterals in the form of a satisfactory third party Guarantee
Above Rs.7.50 lakhs: Collateral security of suitable value or Co-obligation of parents/ guardians/ third party along with the assignment of future income of the student for payment of installments
Rate of Interest
Male Students
Normal Student : BPLR - 2.00%
IIT/IIM Student : BPLR - 2.50%
Female Students
Normal Student : BPLR - 2.50%
IIT/IIM Student : BPLR - 3.00%
SC, ST, & Minority Community Students (Female & Male)
Normal Student : BPLR - 2.50%
IIT/IIM Student : BPLR - 3.00%
Repayment
Repayment to commence 12 months after completion of studies or 6 months after securing jobs whichever is earlier. Maximum period is between 5 to 7 years. Repayment on EMI basis.