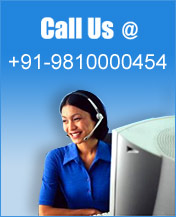 Allahabad Bank offers various kinds of financial services including Education loan to its customers. The education loan scheme offered by the Allahabad Bank was launched to provide financial assistance to meritorious students on reasonable terms.
Eligibility Criteria
a) Eligibility Criteria for Students
Students seeking education loans should be an Indian National.
An applicant will be considered eligible for the loan if he gets admission to professional or technical course in India or abroad through an entrance exam or a merit-based selection procedure.
b) Courses Eligible for Getting Loan
Education in India
Bachelor Degree courses like B.COM, B.A, B.Sc and others
Master Degree courses and Ph.D programs
Professional courses like Management, Engineering, Law, Computer, Agriculture, Dental, Medical, Veterinary and others.
Certificate courses in Computer offered by reputed institutes which are accredited to the Department of electronics or institutions certified by a university.
Other courses like CA, ICWA and CFA.
Programs which are conducted by the reputed institutions like IIT, XLRI, IIM, NIFT, IISc.
Regular diploma and degree courses like pilot training, Aeronautical, shipping and others. The courses offered should be approved by the Director General of Civil Shipping or Aviation.
Courses that are conducted by the renowned foreign universities.
Evening courses which are conducted by the approved institutes.
Various diploma and degree courses conducted by various colleges and universities approved by Govt., ICMR, UGC, AIBMS, AICTE and others.
Education Abroad
Bachelor's Degree-Professional and technical courses which are offered by various reputed universities.
Master's Degree-MS, MBA, MCA and others.
Programs offered by CPA in USA and CIMA in London.
Various regular diploma and degree courses in pilot training, aeronautics or shipping approved or recognized by the competent local shipping or aviation authority.
Quantum of Loan
The maximum amount given as loan for studies in India is Rs. 10 lacs. Rs. 20 lacs is the maximum amount given for studies abroad.
Expenses to be considered for Loan
The loan includes fees to be paid for colleges, hostel charges, examination fees, and laboratory and library fees.
It also covers expenses for purchasing all the necessary articles required for completion of the courses.
Travel expenses and money for purchasing computers are also provided to the students.
Other payments like building fund, refundable deposit and caution money are also included.
Security
Upto Rs.4.00 lacs - No collateral security is required
Above Rs.4.00 lacs and upto Rs 7.50 lacs - Satisfactory third party guarantee is required.
Above Rs. 7.50 lacs - Collateral security of suitable value or Co-obligation of parents / guardian / third party alongwith assignment of future income of the student for payment of installments
In case of loan upto 4 lacs, the documents should be executed by the student. No additional security may be insisted upon. However, in case of minor students , the documents are to be executed by the guardian on behalf of the minor and also on his own behalf. The Pronote and the money consideration receipt are to be signed by the guardian in two capacities i.e. (I) For self and (ii) On behalf of the minor.
The following documents should be obtained from the minor students.
Pronote
Money Consideration
Agreement of Term Loan
Guarantee by the guardian
Deed of ratification to be executed by a minor on attaining majority
Letter of waiving presentment of Pronote
Acknowledgement of debt.
In case of loan above 4 lacs, the documents should be executed by the both the student and parent/guardian.
The security can be in the form of land/ building/ Govt. Securities/ Public Sector Bonds/ Units of UTI , NSC, KVP, LIC policy, gold shares/ debentures , bank deposit in the name of student/ parent/ guardian or any other third party.
In case the loan is given for purchase of computer the same to be hypothecated to the Bank.
The assignment of future income of the student for payment of installments may also be obtained irrespective of loan amount.
Rate of Interest
Loans Upto Rs.4.00 lacs
For students of IIT / IIM - PLR (Prime Lending Rate) - 1.00%
Other Professional Courses - PLR - 0.50%
For Others - PLR
Above Rs.4.00 lacs
For Students of IIT / IIM - PLR
Other Professional Courses - PLR
For Others - PLR
Girl students may be provided a special relief of 1.00% in all cases as above.
Simple rate of interest will be applied during course / moratorium period and thereafter the entire outstanding interest (if servicing of interest not done during moratorium period) will be added back to the principal account and compound interest (with monthly rest) will be applied in the account till liquidation of the entire loan.
0.5% rebate will be allowed during moratorium period in case interest is serviced regularly.
Repayment
Repayment holiday/Moratorium is Course period +1 year (in case job is not obtained) or 6 months after getting job, whichever is earlier.
The loan is to be repaid within a maximum period of 7 years after commencement of repayment. If the student is not able to complete the course within the scheduled time extension of time for completion of course may be permitted for a maximum period of 2 years. If the student is not able to complete the course for reasons beyond his control, sanctioning authority may at his discretion consider such extensions as may be deemed necessary to complete the course.
Loan together with accrued interest charged during the repayment holiday period will be repaid in maximum 84 Equated Monthly Installments (EMI).
Concession of 1.5% of the loan amount may be provided to the loanees if the interest is serviced during the study period when repayment holiday is specified for interest/repayment under the scheme. Such concessions will be adjusted from the last installment/s.